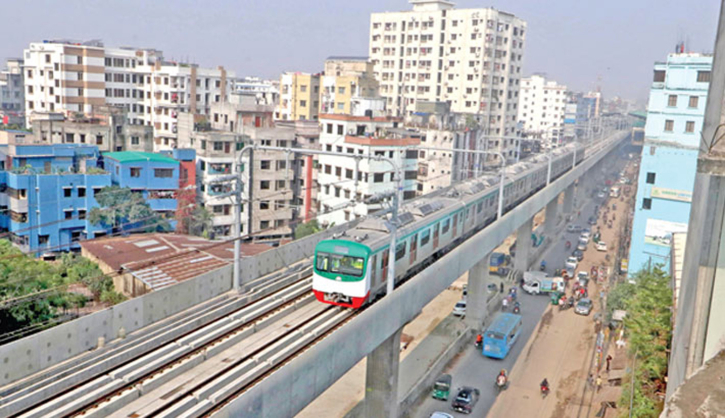 Much-talked-about metro rail will begin operations in the capital on December 10. At the beginning, one train will be operated in every 10 minutes. Later, the time will be reduced more.
Managing Director M A N Siddique of Dhaka Mass Transit Company Limited came up with this information at a press briefing on Monday while talking about the progress on the implementation metro rail project.
He said, "At first, the metro rail service will begin with 10 trains. On the first day, we will operate trains with a gap of 10 minutes. On the second day, there is possibility of bringing time to seven minutes. Gradually, we will operate more trains based on the pressure of passengers. If there is a huge rush of passengers, we will conduct a train in every three minutes. The train service will start after the Fazr prayer and continue till 12:00am."
The overall progress of MRT Line-6 is 81.70 percent. In the first phase, the progress of works from Uttara to Agargaon is 93.86 percent. In the second phase, the progress is 81.86 percent from Agargaon to Motijheel while overall progress of electrical and mechanical works is 83.34 percent, M A N Siddique added.